Technology At Work For You

Cloud Hosting Solutions
Cloud services allows your business to scale withour building on-premise infrastructure.
[...]

Small Business Server
Build your business using the best off the shelf suite of software available anywhere.
[...]
IT solutions for your business needs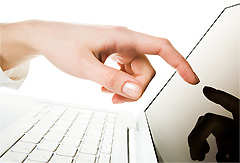 SIG Technologies provides your organization the necessary IT Management that lifts the burden of managing the business along with technology systems. We customize the IT management to fit your needs and perform it 24/7/365. Whether a computer maintenance, print management, proactive network monitoring, vendor management and IT support, we take care of IT for you.